Reston Wedding Hair and Makeup
Your wedding day hair and makeup are important considerations. In fact, they can "make or break" the entire event. This is a once-in-a-lifetime event, so making sure you get it right is a must. We want to ensure you achieve the best possible results and it is our passion to ensure you love what you see in the mirror on your wedding day. Our bridal hair stylists and bridal makeup artists have been serving the Reston, Virginia area for over a decade and have the experience, know how and professionalism to make sure that your big day matches your vision and dreams.
Our team loves to ensure that your entire crew feels amazing. While it is your special day, our team is made up of professionals who have the staff to provide makeup and hair services for your entire wedding party. We are fully trained to handle wedding makeup and bridal hairstyles to ensure you look and feel amazing the entire wedding day, for photos, the event, and after party. Our team will make sure that your wedding hair and makeup in every photo reflects your beauty and how special your day is. We specialize in providing traditional and airbrush makeup services.
Top 10- Insider Tips to Assure YOU End Up With Amazing Wedding Hair and Makeup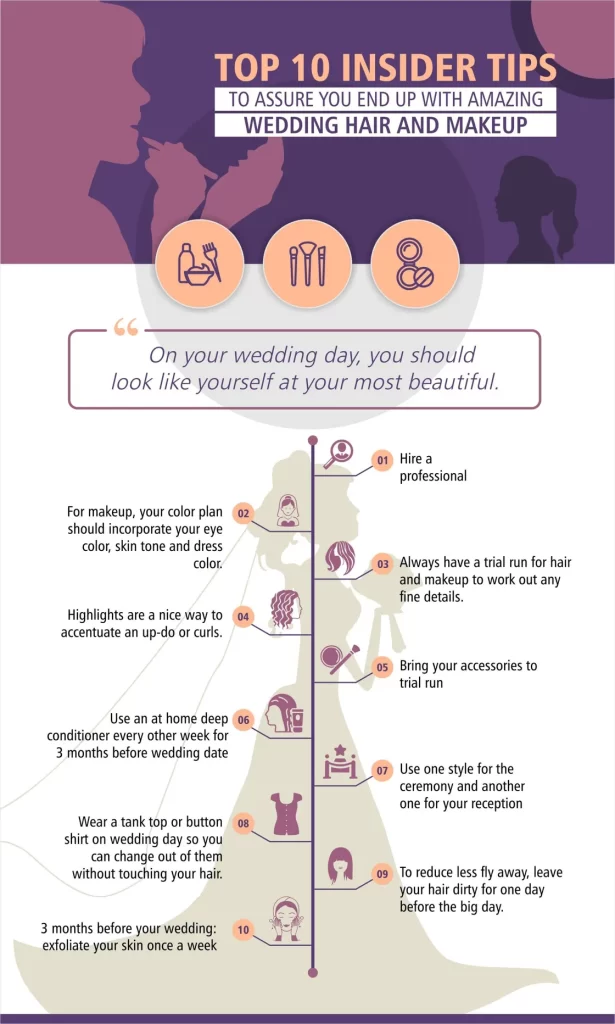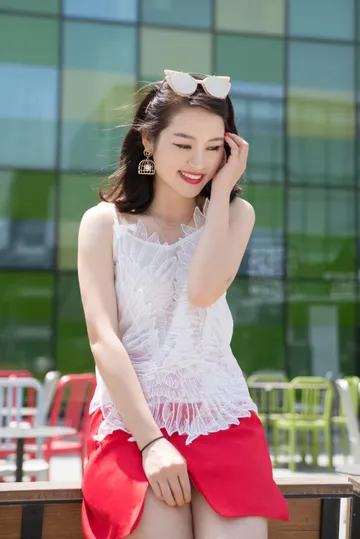 With over 20 years of experience, Kyung is an international style innovator, creating beautiful bridal hair and makeup designs for international bridal parties throughout Northern Virginia for the last decade. Kyung is a consummate bridal makeup artist who has a true eye for beauty and stays on top of trends by constantly revitalizing her style and skills. 
We love being a part of your big day. We will take great care of you and your bridal party.
Our team takes pride in providing a relaxing and comfortable experience for you and your entire bridal party. Our vetted and experienced team of wedding makeup and stylist professionals are highly trained in the latest wedding look trends and can help to ensure your look is not only classic, but cohesive. We love to be there for you and are excited to begin the process with you.
Our customized makeup and hairstyling services are designed to help ensure you feel beautiful and incredible the entire day and night of your wedding. Our team of wedding makeup artists and wedding hairdressers can accomplish any look – from soft and romantic to full on glam. It is our passion to help create a hair and makeup style that help you feel like yourself and what you want to look like on your big day.
We offer amazing experiences and listed to each person carefully when they sit down in our chairs. We listen to what you have to say and take time to learn what your comfort levels are when it comes to makeup and hairstyles. We can provide services for you (the bride), your bridal party, mother, and other family members. Everyone will get the beautiful and desired look to ensure they enjoy every second of your wedding day.

Along with providing bridal hair styling, we can also handle the use of hair pieces or extensions, which are used to complement and complete the style that you have chosen, along with the veil or other hair accessories you have purchased. Our mobile hair and makeup team wants to ensure you feel beautiful and confident, regardless of if you are having your pictures taken or just having fun with your new spouse.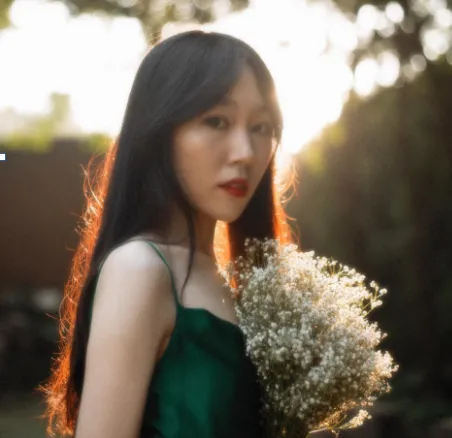 Don't take our word for it
"A lot of companies do hair and makeup for weddings but they do not specialize in Korean wedding makeup. Kyung's bridal makeup looks matched my skin tone perfectly and she was able to make my eyes look gigantic. I highly recommend her and her team if you are in need of Asian bridal makeup!" 
"Kyung and her team did and amazing job with my parties bridal hair and makeup. We had three generations of Sullivan's there and everyone left raving about how beautiful they looked. Three years after the big day, we still look at the photos from that day and smile. This is the best mobile hair and makeup team in Northern Virginia. They went out of their way to make sure myself and my bridal party could enjoy the day and not have to stress about our looks."
Tara Sullivan, Oakton, Va.